Is Mediation Binding?
Dec. 22, 2021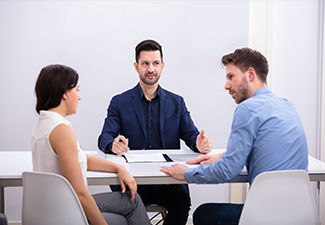 Sometimes, it seems like it's impossible to have a civil conversation with your former (or soon-to-be former) spouse. Divorce is one of the most difficult events an individual can go through in life, and when emotions are high, solving legal matters becomes much more complicated. It may even be impossible for the ex-spouses to come to a resolution on their own. Mediation can be the answer to this difficult situation.
You can enlist the help of a knowledgeable attorney to act as your mediator. I have over thirty years of experience as an attorney, guiding many of my clients through some of the most stressful times in their lives. It is an emotional and complicated time that no one should have to go through alone.
I'm committed to serving my clients with compassion and understanding every step of the way. My firm, Eugene F. Cristiano, Attorney at Law, is proud to offer expert legal guidance to clients in Covina, California, and throughout Los Angeles, Riverside, and San Bernardino counties.
What Is Mediation?
Mediation is the process where a mediator facilitates communication about matters that are in dispute with the aim of exploring solutions and promoting reconciliation. Essentially, mediation helps parties find a way to negotiate their next steps.
Mediation can be a useful tool during divorce proceedings. In family mediation, which is also known as divorce mediation, both parties can feel safe and comfortable because a mediator, who is trained to be neutral and helpful, facilitates the discussion. Family mediation allows the parties to exchange views and information while encouraging cooperation and trust. Parties also have more control over the outcome.
It's important to know that in California, you can use mediation at any point during the divorce process: before filing for divorce, during the divorce, or after the divorce has been finalized. This is especially helpful if the former spouses have children together.
Is Mediation Legally Binding?
An agreement reached in mediation can become legally binding. After both parties agree to a contract, the agreement is sent to a court and then approved by a judge. Then, the mediation agreement becomes legally binding.
If the court has ordered mediation, then the contract is set to become legally binding.
Under California law, a judge must order former spouses to go through mediation in a specific situation: if they have minor children but they have not been able to agree on a parenting plan (also known as a child custody arrangement) before they file for divorce.
What if a Mediation Agreement Is Broken?
If someone who agreed to a mediation contract with you outside of the court breaks the agreement, then you must bring your case to the court to sue for the original dispute and the violation of the mediation contract.
If the court ordered mediation and one of the parties breaks the contract, then the case will immediately be brought to a judge. Breaking a court-ordered mediation agreement is a serious offense.
How a Mediation Attorney Can Help
A mediator is a neutral party in what can be an extremely emotional and difficult conversation surrounding divorce. The mediator's job is to make sure that the tone of the negotiations is conducive to discussion. The mediator discourages intimidation and encourages cooperation. No matter where you are in the divorce process, mediation is a useful tool that you may want (or need) to take advantage of.
Mediation Attorney in Covina, California
I want to help you arrive at the best arrangement for your family, which can be extremely difficult during the stressful time of a divorce. I have over thirty years of experience practicing law, and I'm passionately dedicated to fighting for my clients' best interests. I'm proud to serve clients in Covina, California, and throughout Los Angeles, Riverside, and San Bernardino counties. Contact Eugene F. Cristiano, Attorney at Law to schedule a consultation.